The PPC-090T can be customized with a total 7 RS232 ports, which is a common I/O requirement in industrial control systems.
Most industrial equipment on the market have built-in RS232 control functions used for operator interface or HMI, motor controllers or drives, robots, or robotic arms. Even with the continuous advent of new high-speed transmission interface specifications, the RS-232 is indispensable in electronic/motor systems. It is particularly suitable due to ease of use, stable transmission, and low data flow.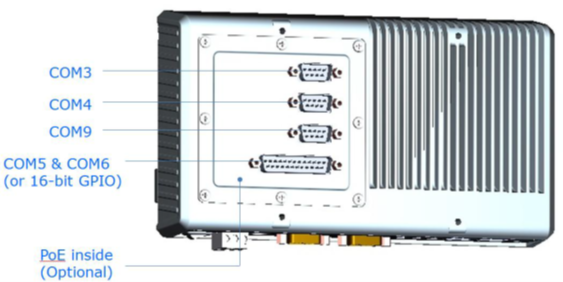 * Dsub 9-pin is popular, and the PPC-090T also supports DSub-25pin (only can be set to be either one of COM5 & COM6 or 16-bit GPIO port).
---