Extend Your Product Life Cycle with the VDX3-PCI
A Half-Size PCI board designed for your legacy system.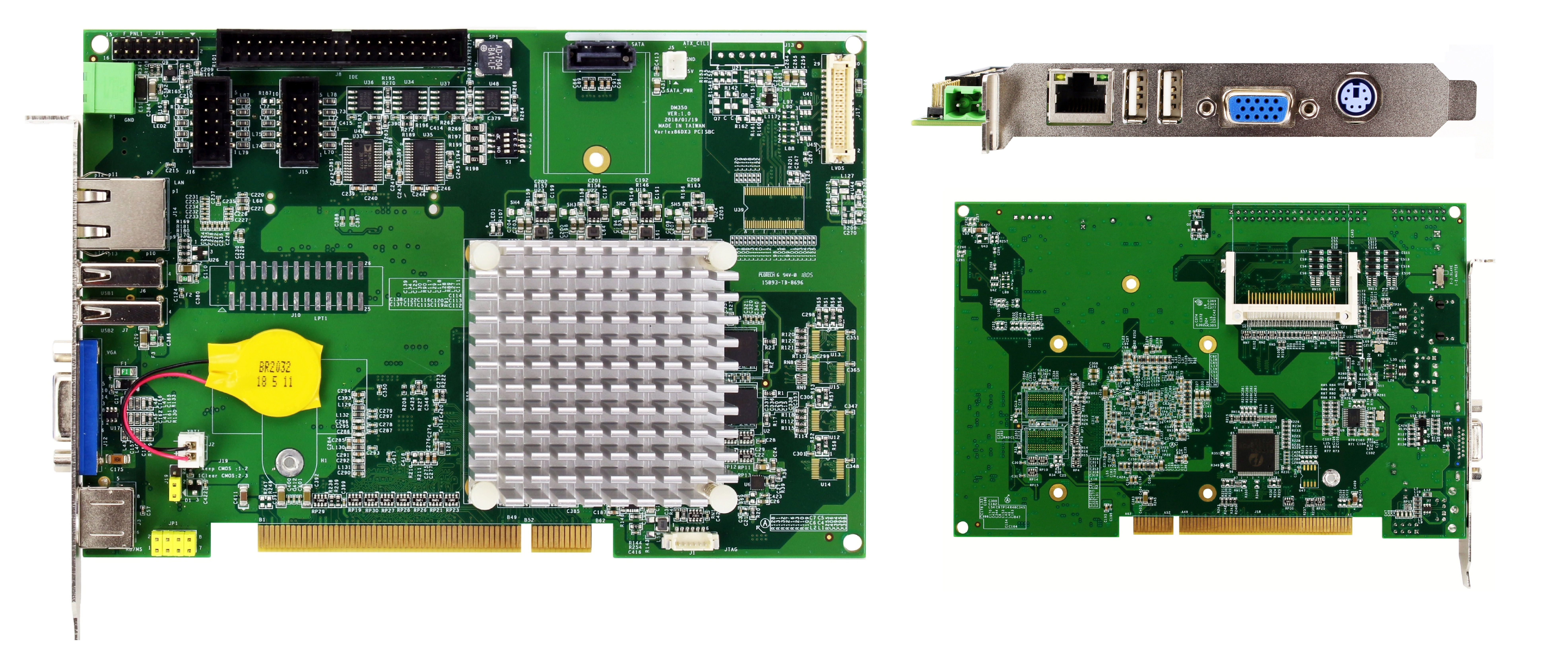 Similar to the VDX3-6724 ISA board, the VDX3-PCI is an industrial-grade half-size PCI SBC based on the DM&P's Vortex86DX3 1GHz SoC, which is designed to keep your applications, that require PCI, operating smoothly.
The VDX3-PCI is equipped with 2GB DDR3 memory, supporting industrial I/O's such as LVDS, Giga Ethernet, 2x COM, PCI, SATA DoM etc. It operates in temperatures ranging from -40° up to +85°C and can be powered on under sub-zero conditions. It is a perfect embedded solution for applications requiring PCI communications and for developers looking for PCI support to keep existing applications running.
VDX3-PCI mass production has been launched and is available now. For quotation or other questions, please feel free to contact us.
 
Main Features:
Based on the Low-power consuming x86-structure of the Vortex86DX3 1GHz SoC (Dual-core support)

2GB DDR3 system memory onboard

VGA, LVDS, GbE, 2x USB, 2x COM, PCI, SATA DoM, IDE DoM, and Compact Flash

 -40°C o +85°C support and sub-zero power on support

Ordering part number: VDX3-PCI-7S4E, VDX3-PCI-7S5E, VDX3-PCI-7D4E, VDX3-PCI-7D4E

For more details, please visit

http://www.icop.com.tw/product/VDX3-PCI
For more info, please write to info@icop.com.tw, visit www.icop.com.tw,
or ring +886-2-8990-1933, ICOP Technology.