Industrial-grade SBC: VDX3-6754
The VDX3-6754 complies with industrial-grade and isolated protection:
Two RS-232 interfaces are fully isolated against overvoltage of up to 2.5kV for both power and signal lines.
The RS-485 is protected against electrostatic discharge (ESD) of +/- 15kV.
Environmental working temperature ranges from -20 to +70 C standard with the extended temperature of -40 to +85 C optionally.
The DRAM is soldered directly onboard for resistance to vibrations and shock.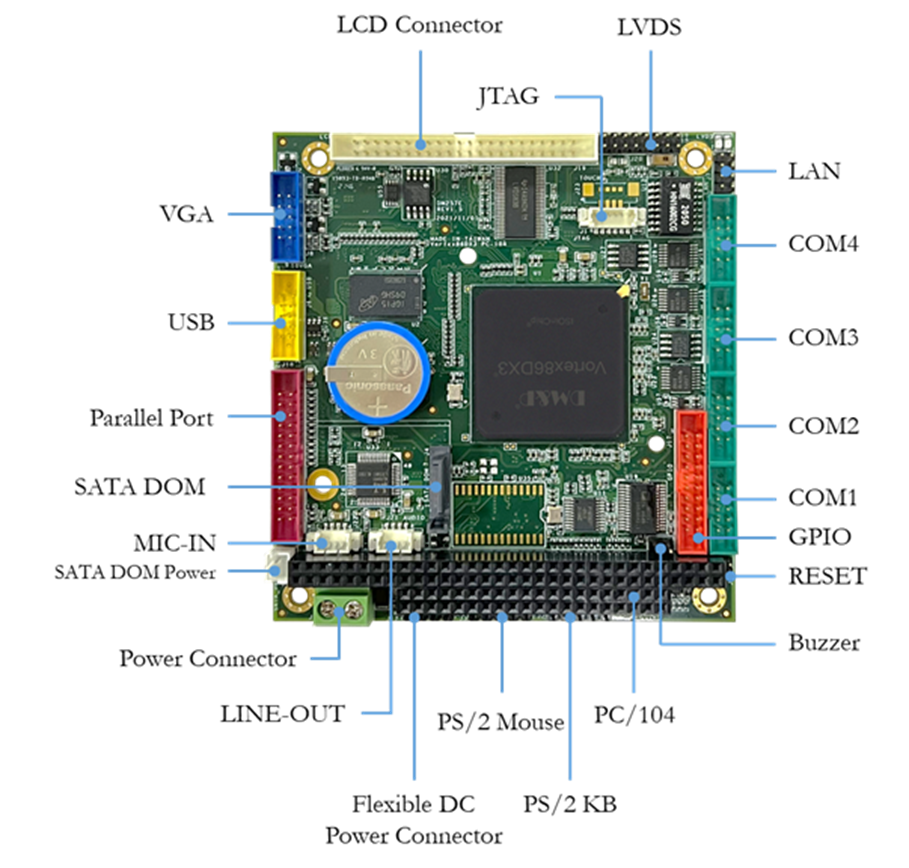 The VDX3-6754 also supports the dual-display with VGA and LVDS output, from the DM&P Vortex86 DX3 SoC graphics supports a HD resolution of 1920x1080 at 60Hz for 24-bit LVDS.
The Vortex86 DX3 line of CPUs also support a wide range of operating systems - DOS, Windows CE (6.0, 7.0), Windows 7, WES7, Windows XP Professional, Windows Embedded Standard (XPe), POS Ready (WePOS), Embedded Linux, X-Linux, QNX (BSP), VxWorks (BSP), and FreeBSD.
---