VDX3-6726 designed for plug-in replaceability and backwards compatibility
The VDX3-6726 is powered by a 1GHz single-core (dual-core optional) Vortex86DX3 and 1-2Gb DDR3. This 3.5" (102 x 146mm) module is designed to replace aging AMD LX800 equivalents and requires less power consumption, higher performance, and is cost effective. In addition, the VDX3-6726 series controllers are designed as replaceable plug-ins with backwards compatibility to support older versions of software. This, in turn, helps to extend the life cycle of existing products without the need for extensive redesigns. The VDX3-6726 offers two interfaces that support a maximum resolution of up to 1920 x 1080 (@ 60MHz) by connecting to VGA and/or 24-bit LVDS LCD Flat Panel.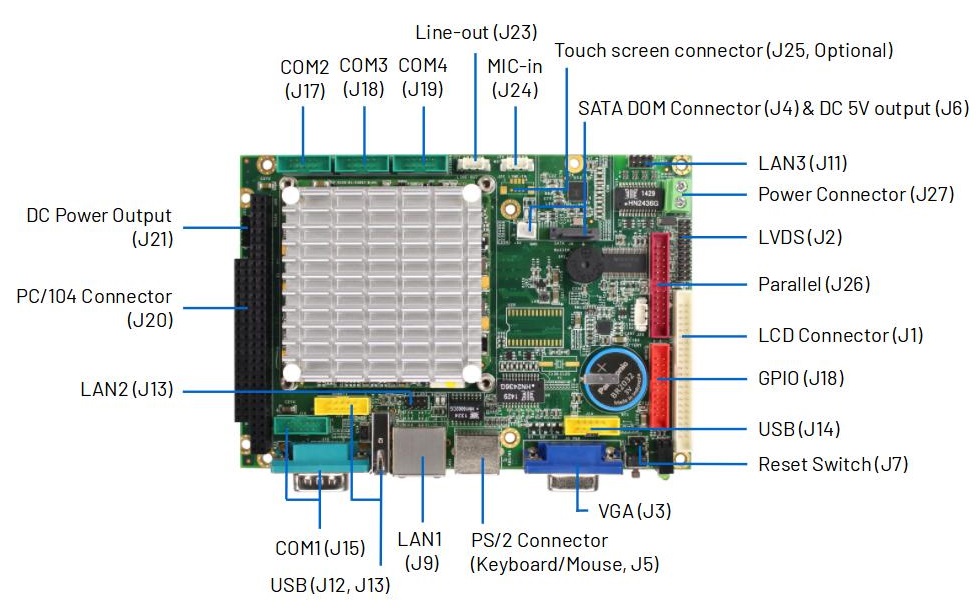 The VDX3-6726 is suitable for a wide range of applications such as data acquisition, industrial automation, process control, automotive controllers, AVL, intelligent vehicle management equipment, medical equipment, human-machine interfaces, robotics, mechanical control, etc.
---