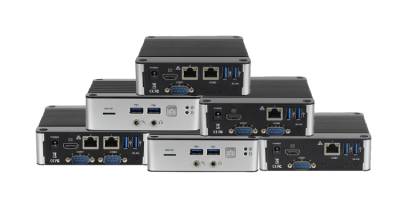 First release EBOX series in 2002 by DMP. Due to its popularity and widespread use in many applications, ICOP started to offer this sleek fanless box computer solution to its industrial customers now.
This Mini BOX PC package has evolved from 486 level CPU inside initially to the current ones with processors running frequency over 1.6GHz. Rugged, Compact, Fanless, Low Power Consumption and Long Life Supply are design concepts around it. Lightweight (mostly under 700g) strong aluminum case with a compact dimension of 115 x 115 x 35mm plus DIN Rail & VESA Mounting capability allows it to be deployed in many places easily.
Low power consumption advantage (mostly under 10W) makes this small and neat device ideal hardware for IoT, Edge Computing, Point-of-Sales, Digital signage, Ticketing, Fleet Management, and many other applications.
EBOX currently offers a wide variety of choices with Vortex86, Intel, or ARM core processor inside. Hundreds of model types are available according to its processor, memory, storage, and IO configuration. The latest one comes with NXP i.MX8M Mini processor inside and pre-installed ICOP's Yocto Linux or Android 9 ready to use image.  
---
Mounting
VESA 100 x 100mm: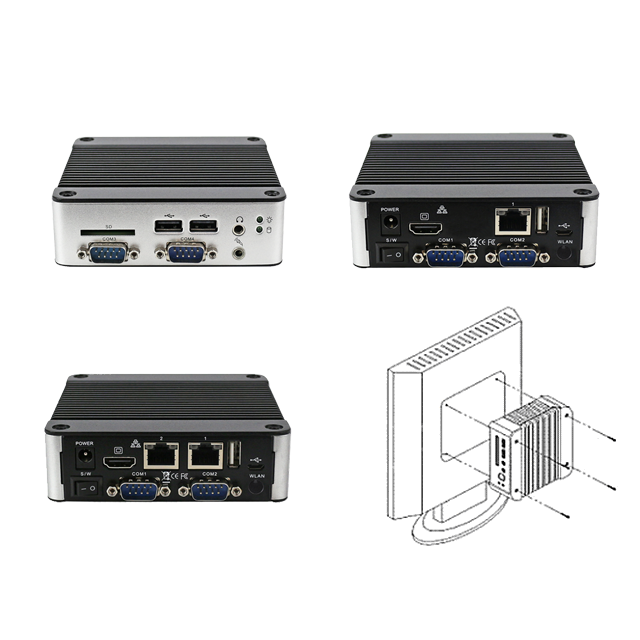 VESA Mounting Actual Image: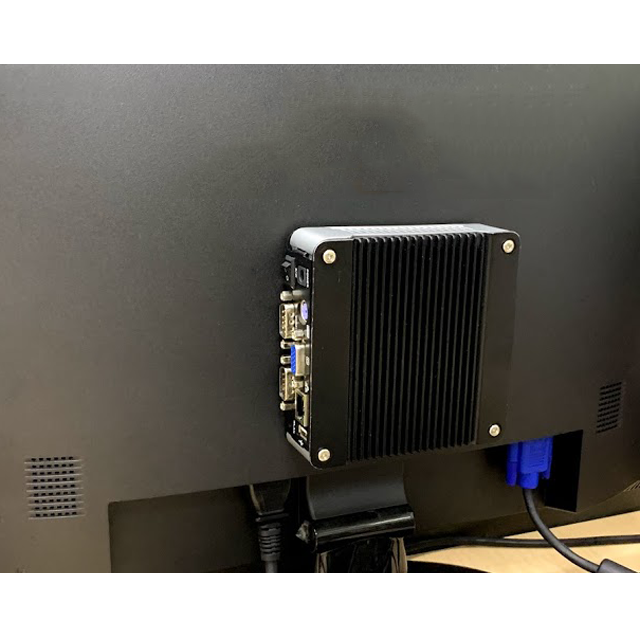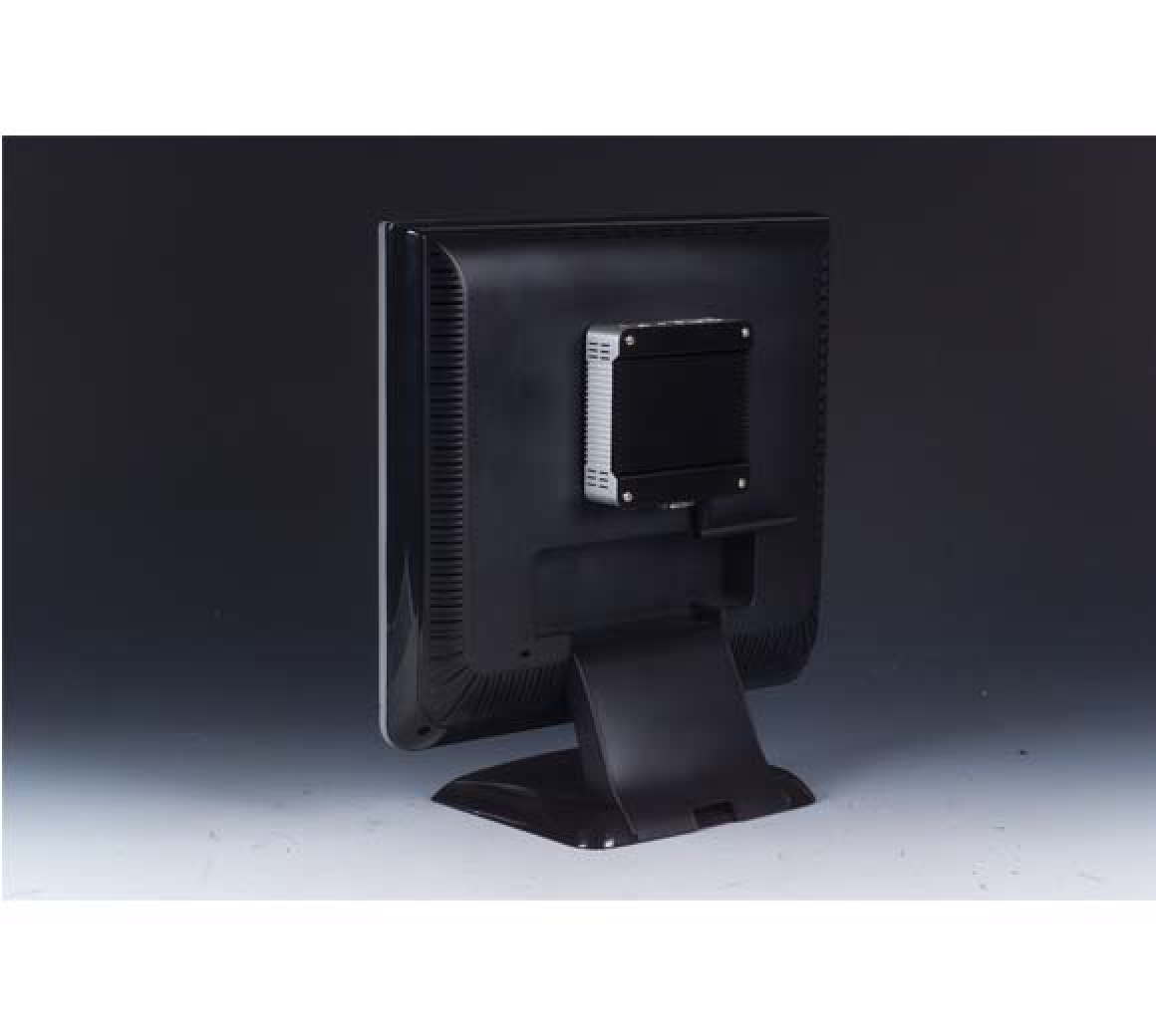 DIN Rail (Optional) Actual Image: