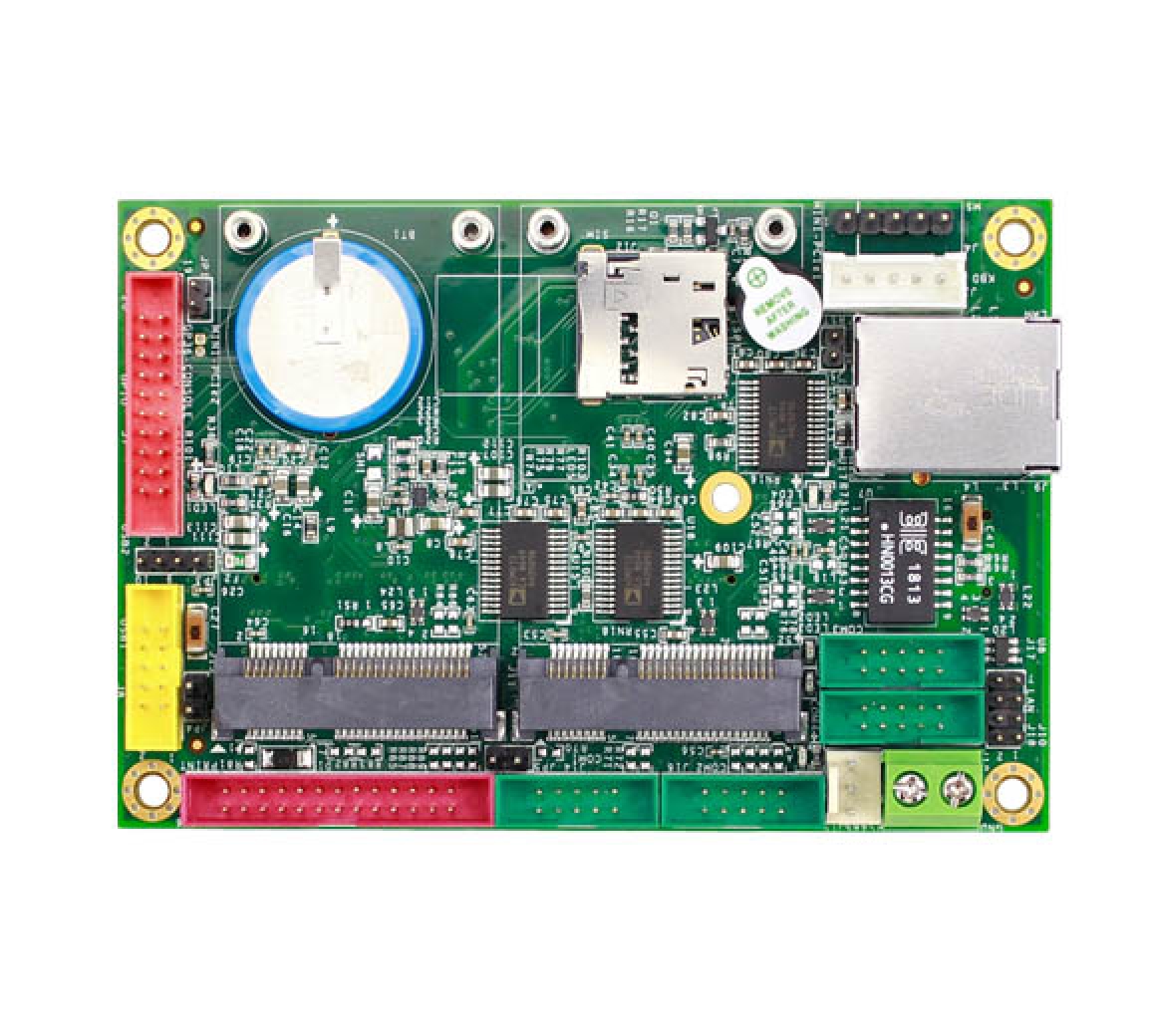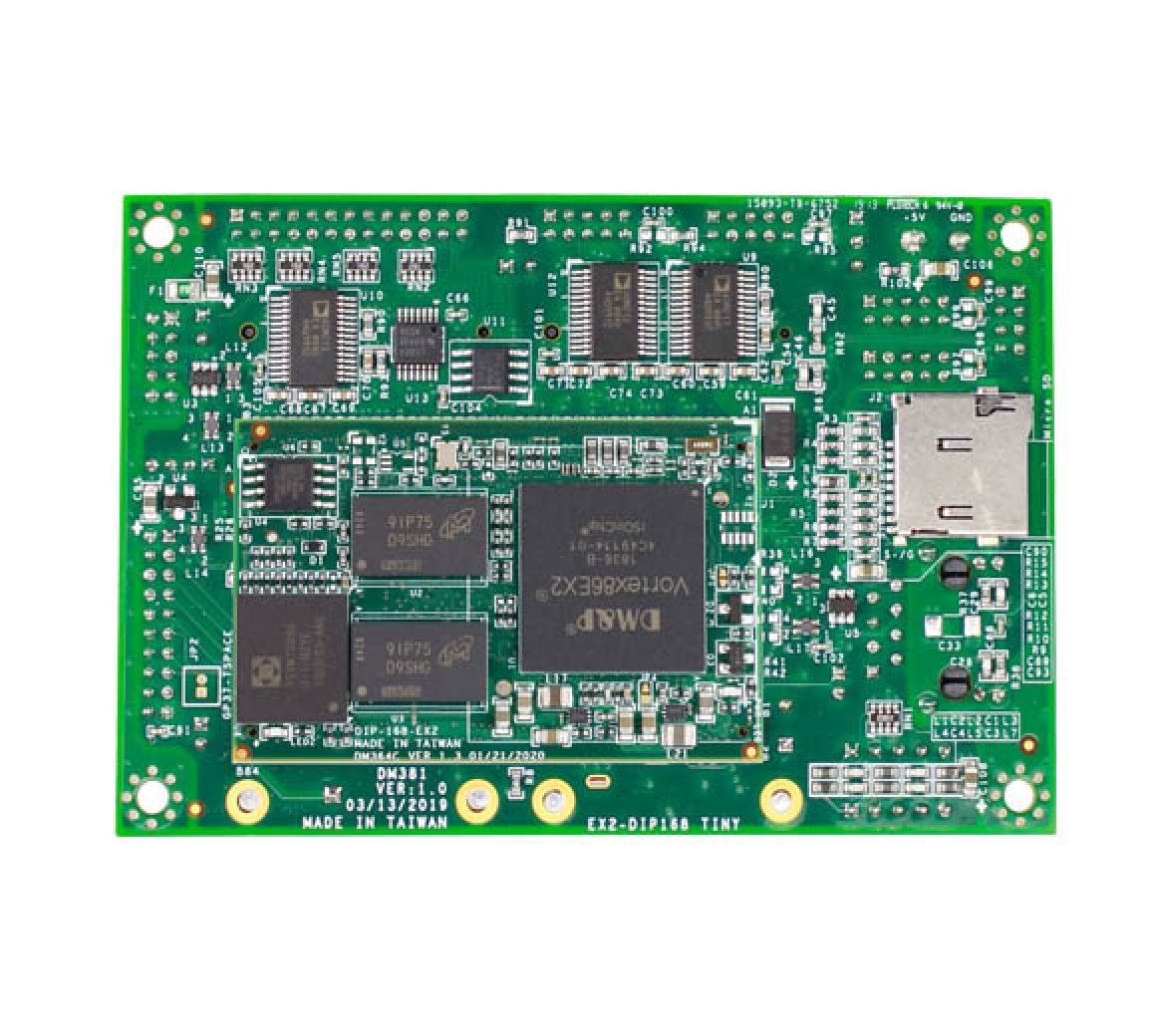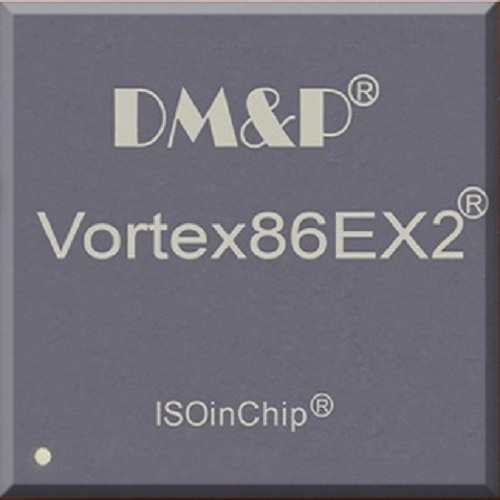 VEX2-6415 is a tiny SBC powered by DM&P Vortex86EX2 processor and with impressive dimension 100x66mm which designed for IoT, automation, and space-limited applications. VEX2-6415 is featured with its extremely low power consumption which only needs 2.4 watts typically and wide operating temperature support from -40°C to +85°C (Option.) with the fanless design which is suitable for harsh environment applications.
For most IoT applications, VEX2-6415 will be the best choice for it supports operating systems include the mainstream Windows Embedded Compact 7, Windows Embedded Compact 6, Various of Linux distribution, QNX, and even the legacy but still popular DOS; with the capacity for a wide range operating system, VEX2-6415 can be deployed in most existing applications without additional effort to modify the software.
As a versatile compact SBC, VEX2-6415 features various I/O functions to meet the requirements for almost any embedded application. The VEX2-6415 equipped with four serial ports (2 x RS232/485), one 16-bit GPIO port, three USB 2.0 ports, two Ethernet ports, and one Printer port. The VEX2-6415 has outstanding expansion ability; there are two MiniPCIe slots available on the board dimension merely 100x66mm. These two expansion buses allow users to have Bluetooth, WLAN, and other I/O functions through MiniPCIe modules. Concerning 4G connectivity, the VEX2-6415 has a SIM card slot onboard already; therefore, users can have more choices while they are picking out the suitable 4G modern module.
Key features of VEX2-6415:
A compact SBC powered by DM&P Vortex86EX2 600MHz processor

Extremely low power consumption which only cost 2.4 Watts

Fanless design & Wide operating temperature support:
-20°C ~ +70°C, -40°C ~ +85°C (Option) for harsh environment
Operating system support:
Windows Embedded Compact 7, Windows Embedded Compact 6, Linux, QNX, DOS
Amazing I/O functions & expansion ability:
4 x COM Port (2 x RS232/485), 1 x 16-bit GPIO, 1 x LPT, 3 x USB 2.0, 2 x LAN, 2 x MiniPCIe
For more product information, please check https://www.icop.com.tw/product/VEX2-6415.