The Vortex86EX2 series is the new generation heterogeneous two core CPU which utilizes the Master and Slave cores to simultaneously run two different BIOSs & Operating Systems without affecting each other; equipped with various programmable I/ O; it's designed for real-time desired industrial/automation applications. Perfect Replacement Solution for Vortex86DX Platform.
Vorxtex86 Website: http://www.vortex86.com/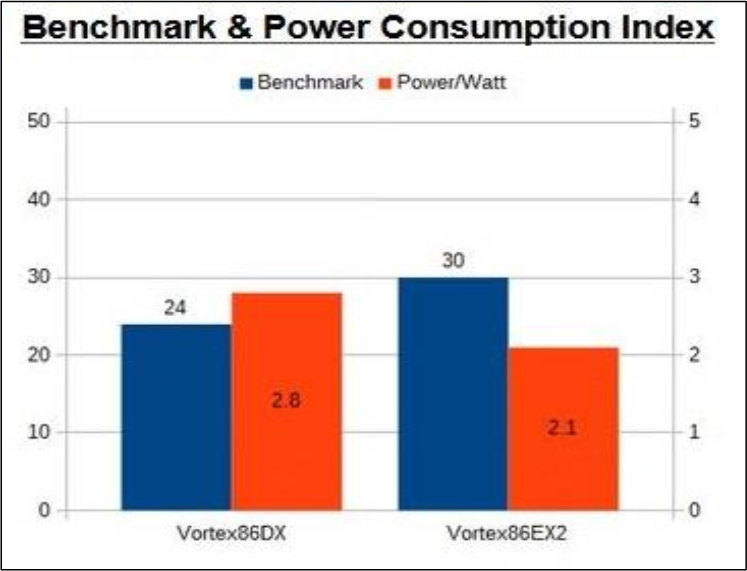 CPU instruction upgrade
DRAM from DDR2 to DDR3
Manufacturing process from 90nm to 65nm
VEX2-6454 is a solution of PC/104 based on the VEX2-DIP168 CPU module with PC/104 carrier board, which has lower power consumption and multiple I/O selections.