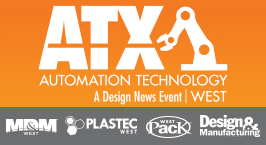 ICOP is a leading industrial computer hardware manufacturer dedicated to small form factor, low power consumption, wide temperature operation support and long life supply computer hardware design and manufacturing.
ICOP Technology Inc will exhibit touch panel PCs and single-board computers at ATX Anaheim 2020.
We commit to supply high quality & long-life cycle products. The touch panel PCs and Single board computers are designed for industrial applications.
Details:
800 W Katella Ave, Anaheim, CA 92802
Anaheim Convention & Exhibition Center
Booth 5399
Tuesday, Feb. 11, 10:00 A.M.- 5:00 P.M.
Wednesday, Feb. 12, 10:00 A.M.- 5:00 P.M.
Thursday, Feb. 13, 10:00 A.M.- 5:00 P.M.
Webpage for registering the free pass: