Taking advantage of DMP's latest Vortex86EX2 two-core CPU, ICOP is glad to announce the
VEX2-6427 and VEX2-6454.
    Below you could find more information about them:
VEX2-6427: A solution which widely used in industrial control applications.
Form factor: 3.5" CPU board.

Feature I/O: 




1. COM ports x8




2. CAN Bus x2




3. I2C x2




4. 12-bit ADC, etc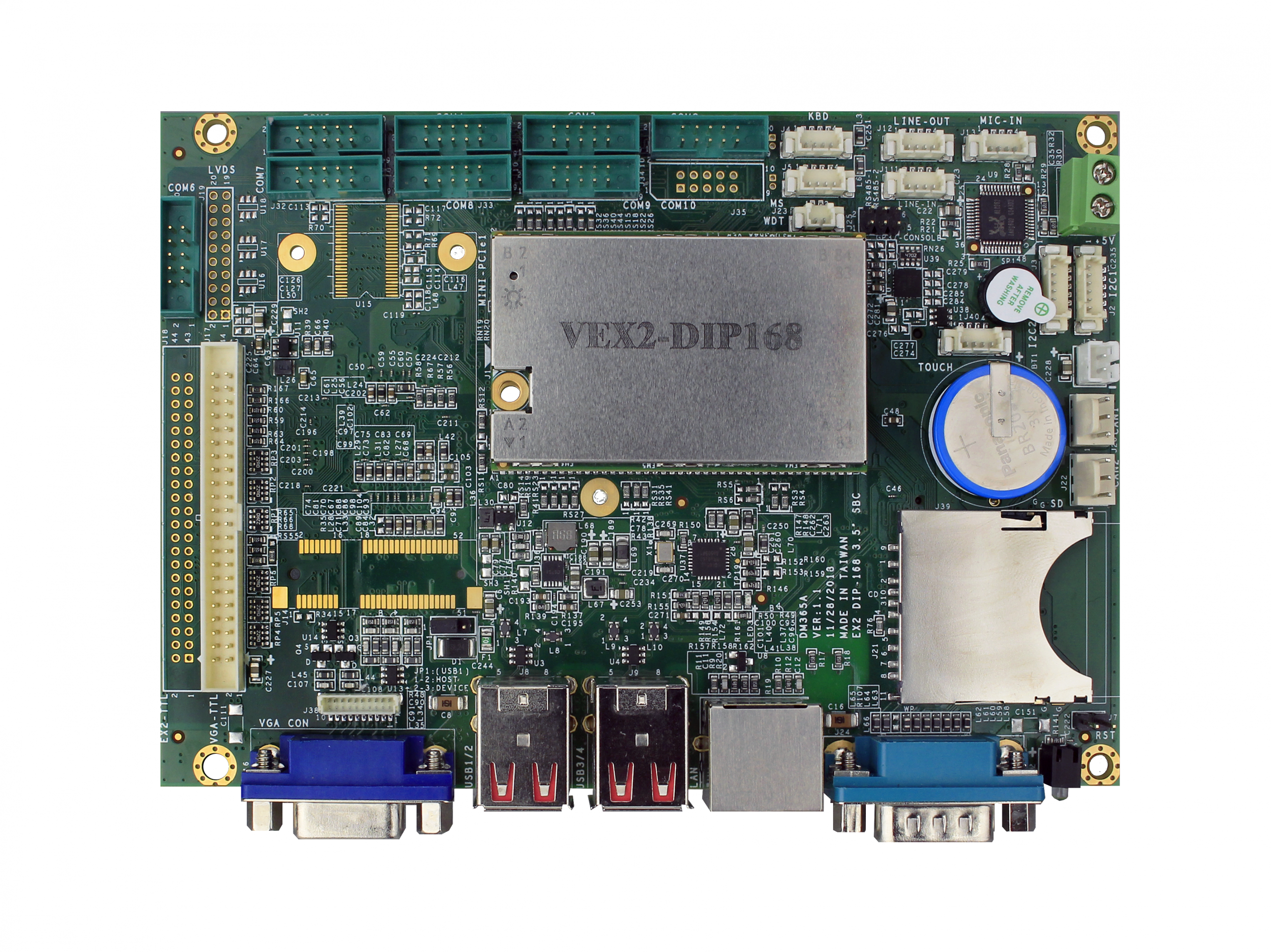 VEX2-6454: A solution which is easier for user to migrate the new technology in legacy system.
Form factor: PC/104 CPU board.

Feature I/O:




1. 16-bit full ISA bus.




2. eMMC storage on board.




3. MiniPCIe, etc.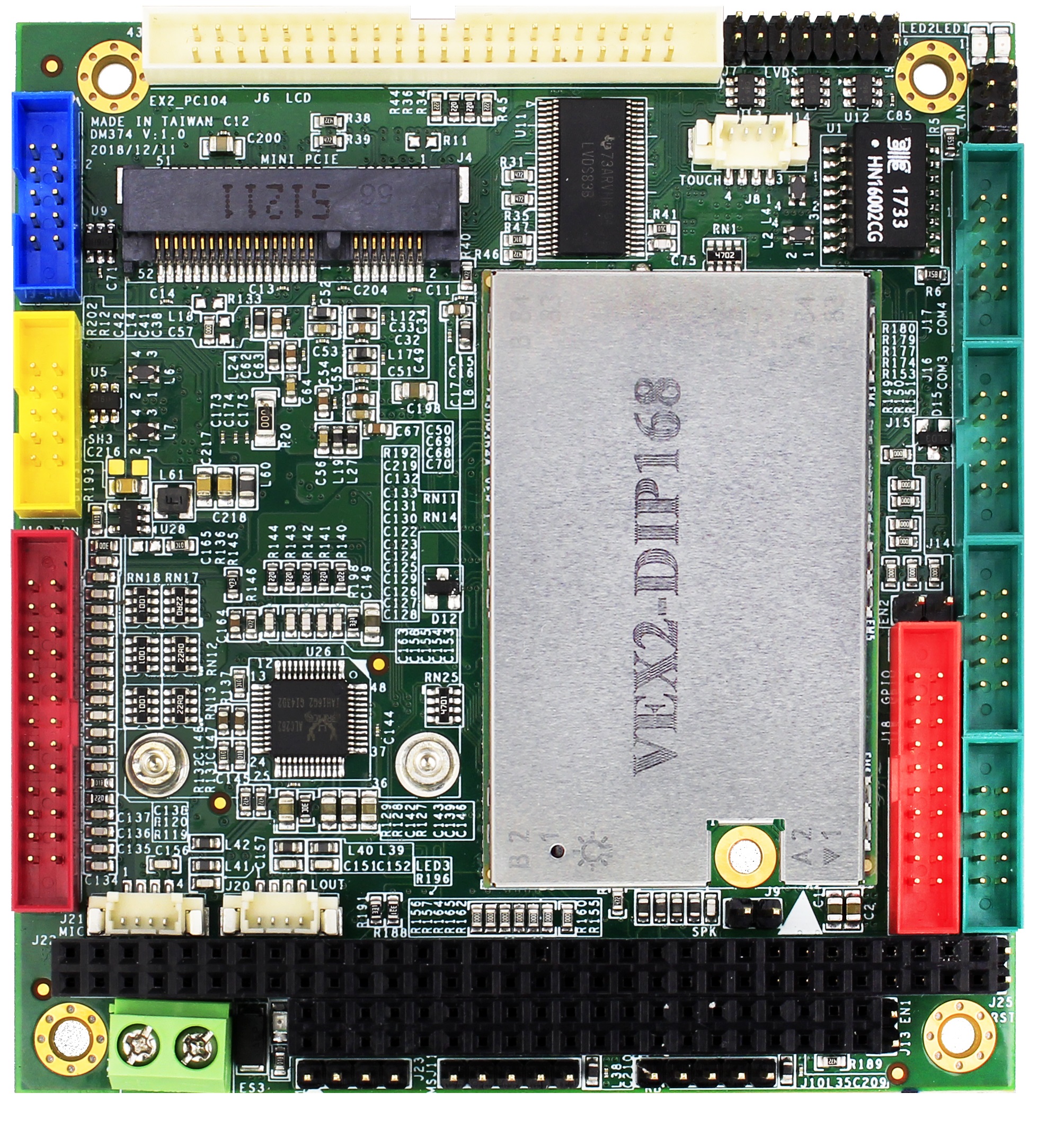 Main benefits compare to ICOP's VDX/VSX product:
    Compare to ICOP's VDX Vortex86DX 800MHz product line, the new VEX2 series gets 25% more operation performance of VDX series while it runs at 600MHz; the reasons are: 
        1. Manufacturing process upgraded from 90 nm to 65 nm.
        2. CPU instruction upgrade.
        3. DRAM upgraded from DDR2 to DDR3.
        4. Price is 80%~90% of VDX 800MHz series.

Instruction enhancement of Vortex86EX2:
    VEX2 series support Linux kernel up to version 4.14. And thanks to the downward compatibility, VEX2 platform can easily support most of the software currently running on VDX platform without any migration hassle.
Extend the product of life in your application:
    While VDX series is widely held in many industrial applications and ICOP will keep supplying it at least till year 2022 or much longer, we suggest customers to consider new VEX2 platform as alternative solution with higher performance, lower power consumption and lower cost for new design or current application product life extension.
If you have any question, please contact info@icop.com.tw.