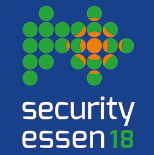 ICOP is a leading industrial computer hardware manufacturer dedicated to small form factor, low power consumption, wide temperature operation support and long life supply x86 computer hardware design and manufacturing.
In addition to our off-the-shelf small single board computer, touch panel computer and box computer hardware, ICOP also provides custom service based on our Vortex86 SoC platforms to fit customers' exact needs. ICOP's small fanless SBC and systems are good for access control and security system applications.
Exhibition Details:
•Location
Messe Essen
Norbertstrasse 2, 45131 Essen, Germany
•Booth No.
Hall GA, Booth GA90
Opening Hours
25. September – 27. September: 9 a.m. to 6 p.m.
28. September: 9 a.m. to 4 p.m
Official Website: Security Essen