This document will allow you to understand BIOS Configuration for Windows Embedded Compact 7 to be fully booted.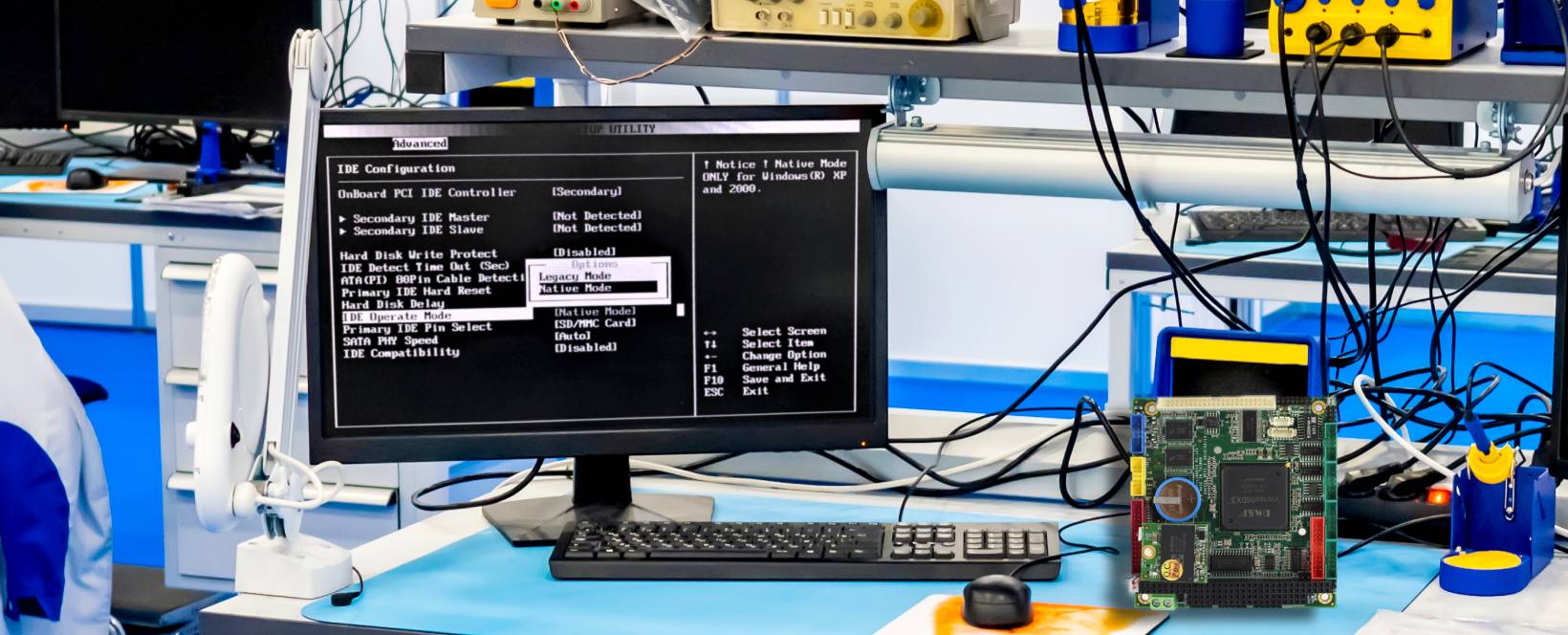 The BIOS setup program on the motherboard will reconfigure your system when the host computer boots up. Press the "Delete" button to quickly access the BIOS setup screen and set the system configuration to meet the user's requirements. The BIOS setup has many options related to the memory model, memory speed, external settings, and the programs running on the motherboard. Changes to these options may affect the motherboard's performance and cause instability, so please be careful when changing the BIOS setup.
---
Windows Embedded Compact 7
Windows Embedded Compact 7 (formerly known as Windows Embedded CE 7.0) is the seventh major release of the Windows Embedded CE operating system. Windows Embedded Compact 7 is a real-time OS, separate from the Windows NT line, and designed to target enterprise-specific tools such as industrial controllers and consumer electronics devices such as digital cameras, GPS systems, and automotive infotainment systems.
For more details or downloads, you can see: OS Support List
---