Classic Application - Industrial Control Systems and Machine Automation

Due to the increasing efficiency and reliability of automation computing products, many CNC machine applications have become much more cost-efficient. They are looking for an upgrade solution for their system with a powerful controller to increase their performance, productivity, and reliability.
▲ System Requirements
The customer is looking for an industrial single board computer for their CNC machine that could process the CAD/CAM numerical control information and show relevant system information on the LCD monitor. This CPU module needs to be able to communicate with the legacy controller, and also needs high speed Ethernet to connect to a server and to download CAD/CAM files. The requirements are based on their needs are following:
Ruggedized and fanless SBC that can work at harsh environment; a wide temperature range with shock and vibration tolerance.
A PC-based control platform to provide compatibility with various I/O peripherals.
LCD and CRT display capability
Ethernet for servers connection
Embedded OS for real-time control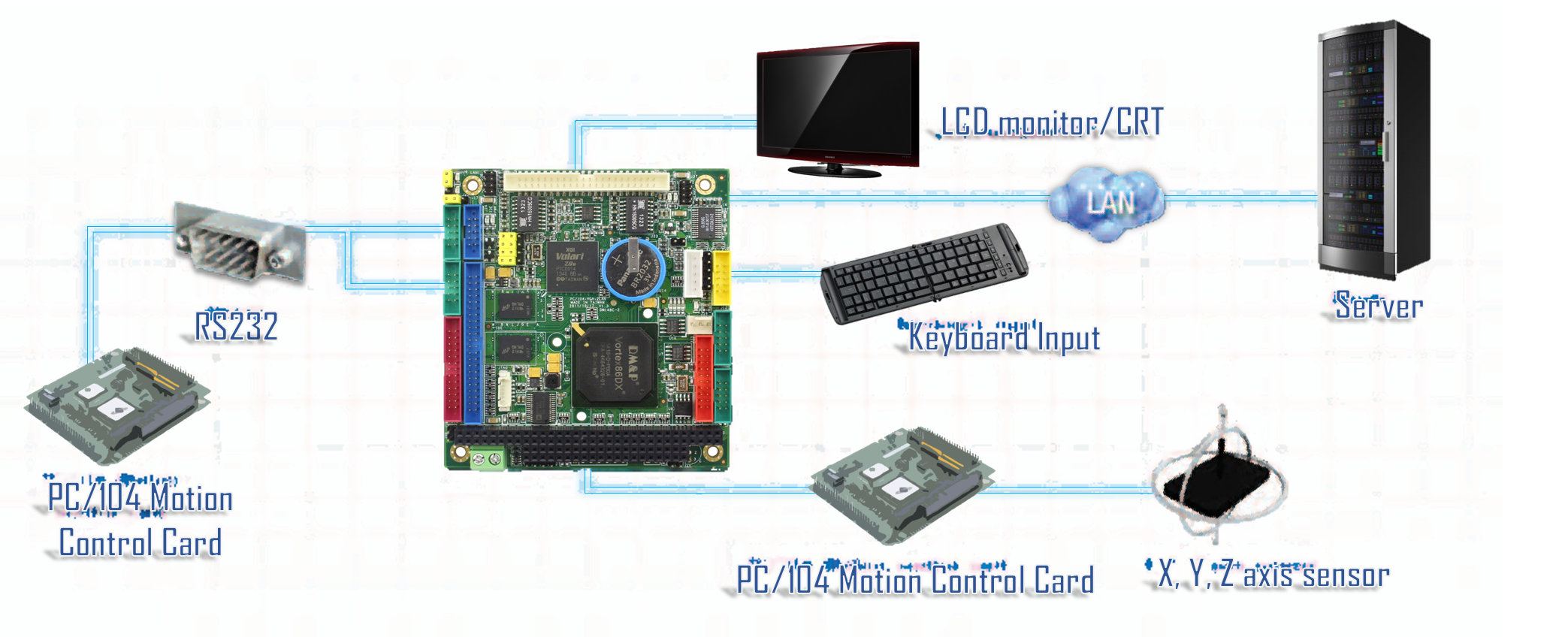 The VDX-6358RD is the best choice to be installed inside the CNC machine. It runs the CAD/CAM numerical control program on Linux, and can communicate with the legacy controller through serial communications. The VDX-6358RD also links to the servers through Ethernet with TCP/IP protocol.
VDX-6358RD is a PC/104 800MHz CPU module which supports LCD and CRT output, Ethernet and RS232/422/485 communication. This module also supports a wide temperature range with shock and vibration tolerance. VDX-6358RD provides high performance computing power to handle multiple tasks such as the graphic based interface, CAD/CAM program, and device control at the same time.
---