Restore the Yocto Linux via Linux / Win10 host PC to the PN8M-090T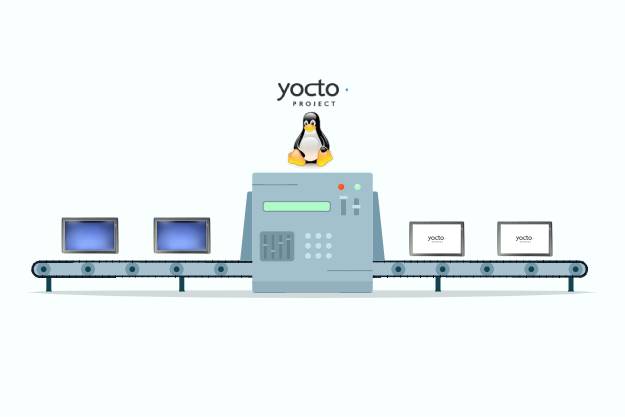 The PN8M-090T is an ultra-compact platform with a 9" resistive touch panel that uses the NX8MM-D168 module. This module contains the NXP i.MX8M Mini Cortex-A53 ARM Quad-Core CPU which runs at 1.6 GHz and is very power efficient while providing extensive I/O options such as USB, RS232/485, LAN, WiFi, and HD Audio.
The ruggedized aluminum cast body of the fanless PN8M-090T boasts a certified IP65 waterproof front panel with a sleek design that consumes 8W of power. Along with the integrated Gigabit Ethernet port for communication as well as the pre-installed Yocto Linux OS or Android 9, the PN8M-090T is an ideal option for system integration.
Yocto Project
The Yocto Project is a framework for creating a Linux distribution for embedded devices. Its layering mechanism makes it extremely easy to add a Linux OS to new target devices that are highly customized for a particular platform. It can include custom start-up scripts, manages software packages that require a high degree of optimization for a specific architecture, and converts different user interfaces from a full Gnome desktop to a simple serial console.
This release is based on the NXP BSP layer for the Yocto framework.