ICOP is proud to introduce its Panel PC solutions with sizes ranging from 4.3", 5.7", 9", 10.4", to 15". Designed with low-power consumption DM&P Vortex86 SoC processors, they are excellent choices for industrial and embedded applications such as retail, railway, control system, data collection, home automation, access control, digital signage, and facility management industries, etc. When it comes to size and functionality, the ICOP Panel Computers can be divided into three sections – HMI-043T series(4.3"), PDX3/ PDX2/ PEX series(5.7" and 9"), and PPC series(9", 10.4", and 15") family.
4.3" HMI-043T Series
POST (power-on self-test) ready in 3 seconds through fast boot, HMI-043T with Vortex86EXm SoC, 256MB RAM and 4.3" TFT LCD, is designed to provide balanced computing performance and is a cost-effective resistive touch Panel Computer solution for your industrial applications.
Equipped with a variety of I/O functions, HMI-043T provides USB, RS232, RS485, LAN, GPIO, Audio, CAN Bus, PoE, HF RFID reader, SD card, 8MB SPI ROM, eMMC, and even user-defined I/O features. HMI-043T series also comes with IP65 front panel resistive touch screen which allows it to work under critical environmental conditions between -20℃ to +60℃. For details of user-defined I/O and HMI-043T series demo videos, please contact ICOP directly or take a look at one of the attached videos.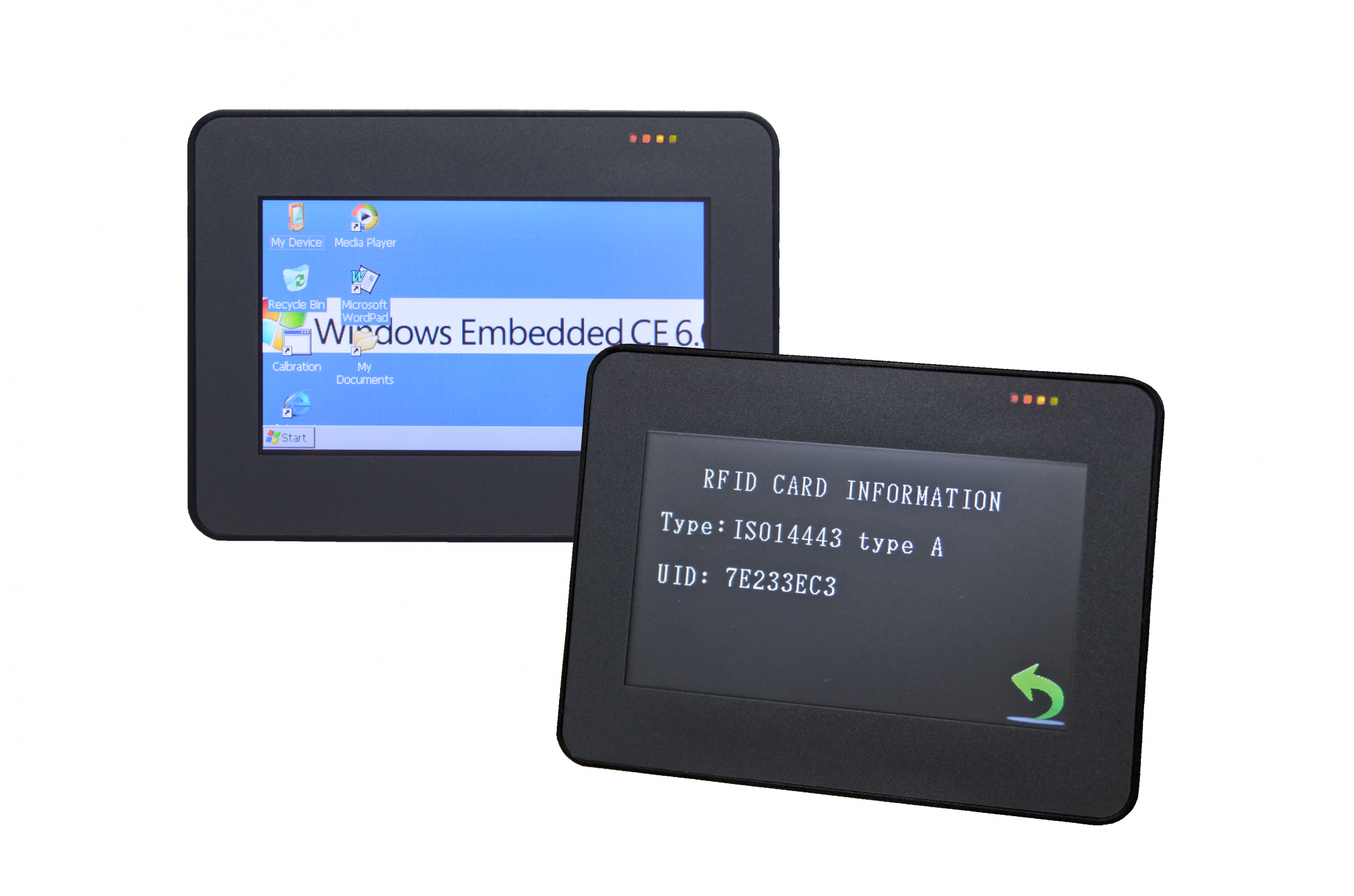 5.7" and 9" PDX3/ PDX2/ PEX Series
Sharing the same I/O and mechanical design with older 5.7" and 9" PMX touch Panel Computer, PDX3/ PDX2/ PEX series covers the entry level to high level industrial control operation.
Besides different Vortex86 SoCs, this series is categorized as PEX (Vortex86EX 400MHz), PDX2 (Vortex86DX2 933MHz), and PDX3 (Vortex86DX3 dual-core 1GHz). All of them are equipped with at least 1GB RAM, 1x LAN, 2x USB, 1x COM, Audio, flash storage, and 5.7" or 9" resistive touch LCD with IP65 front panel. All versions support temperature ranges between -20℃ and 60℃ with power consumption under 20 Watts.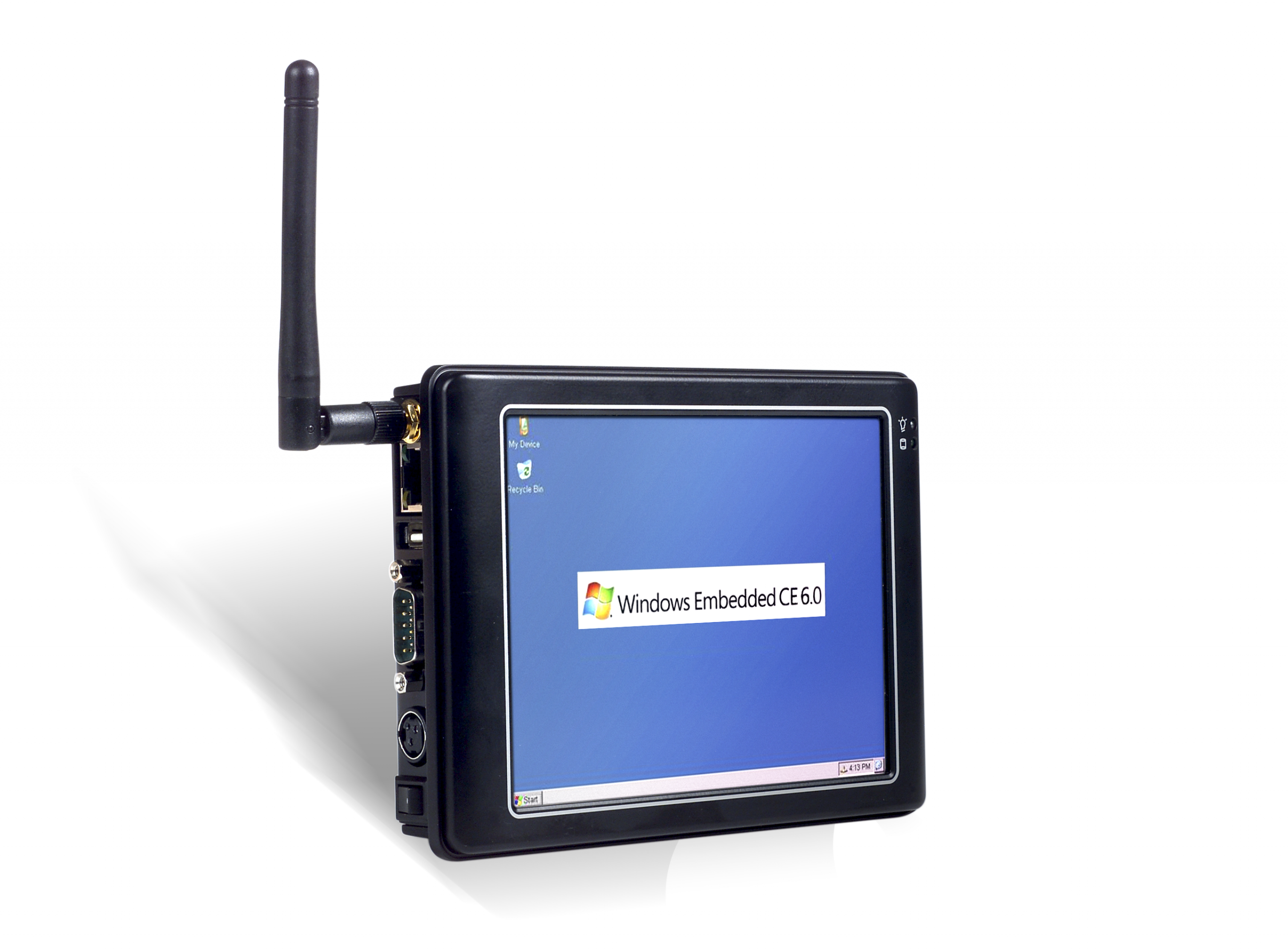 9", 10.4", and 15" PPC-DX3/ DX2 Series
Built on Vortex86DX2 933MHz and Vortex86DX3 dual-core 1GHz SoC, PPC-DX3/ DX2 come with 9", 10.4", and 15" resistive touch screen up to 2GB RAM, 2x COM, 3x USB, 1x LAN, 1x Giga LAN, Audio, flash storage, and additional 5x COM or PoE or 3x COM and 16bit GPIO through the extension I/O slot. The Extension I/O is also available for custom design.
The PPC series supports optional 2.5" HDD, VESA mounting, 12 to 24VDC input and works in temperature environments ranging from -20°C to +60℃ with power consumption under 25Watts. Designed for smart industrial control, ICOP's touch panel computers support EtherCAT master, allowing users to handle communication between devices and control via common RJ45 LAN cable connection.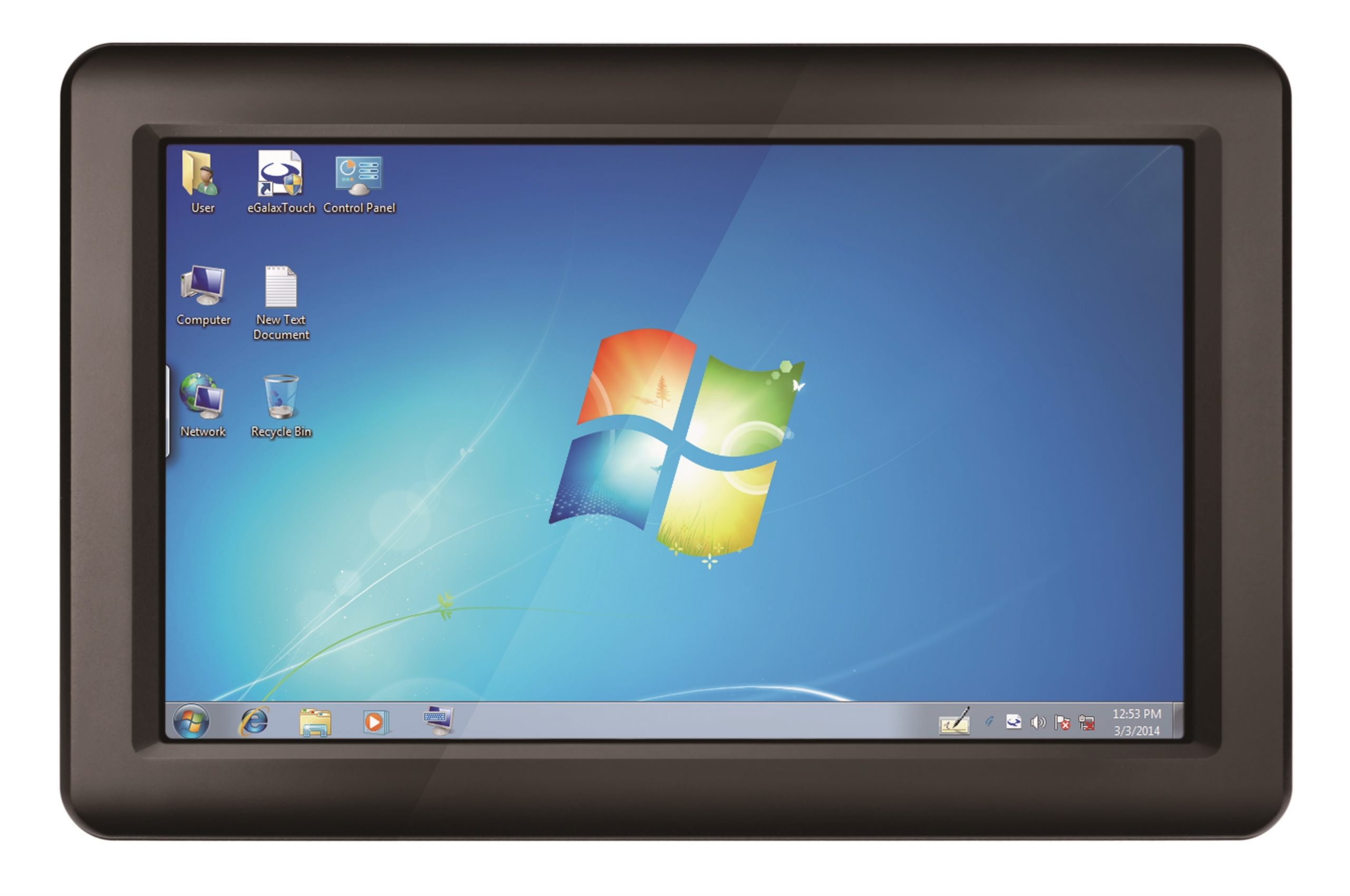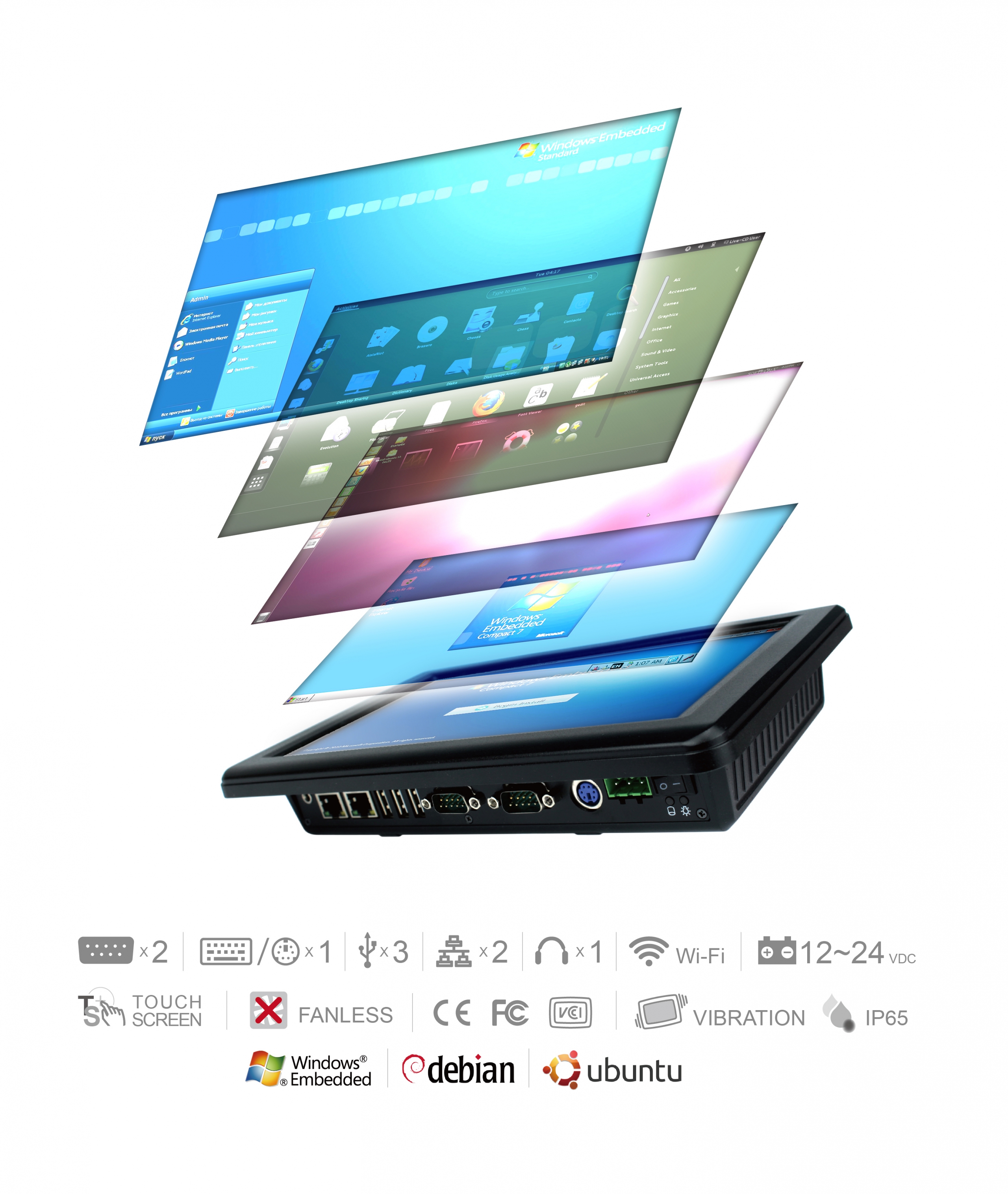 ICOP's ruggedized, low power consuming and fanless touch Panel Computers were successfully adopted into many industrial applications. For example in aviation, medical devices, optical control systems, factory automation, entry systems, vending machines, logistics etc. They can be your next cost-effective human machine interface choice as well.
For more info, please write to info@icop.com.tw, visit www.icop.com.tw, or ring +886-2-8990-1933, ICOP Technology.